Description
Jones Lang LaSalle Americas, Inc. ("JLL"), as exclusive advisor, is pleased to present the opportunity to purchase Petroleum Towers on a portfolio basis (the "Property" or "Properties"), which consist of two mid-rise, 8-story office towers located at 8700 Tesoro Drive and 8626 Tesoro Drive in San Antonio, Texas. Positioned directly off Loop 410, the Property is within a 8-minute drive from the San Antonio International Airport and is proximate to major thoroughfares such as US Highway 281, Broadway, and Wurzbach Parkway providing a true centralized location with accessibility to major economic hubs within the City. Built in the mid-1970's, the properties have undergone substantial capital improvements by current ownership in the last 12 months totaling approximately $2.7M, presenting investors and users alike with an incredible opportunity to build critical mass in a burgeoning submarket with immediate value-add potential and long-term value appreciation in one of the most resilient cities in the nation. 
Informations Clés
Ability to Own Property at Less Than 50% of Replacement and Lease Cost
-         The cost to recreate this building in the same location would be over $400 PSF giving a potential owner/user an incredible investment opportunity at an attractive cost basis
-         With current submarket average rental rates of $21.57 PSF, the efficiently-run Property coupled with the strong location makes a compelling case for an owner/user to own versus rent
Substantially Lower Operating Expenses than Market Average
-         Featuring estimated operating expenses for a user at only $8.00 PSF, the Property provides potential upside for an owner/user to capitalize on some of the lowest operating expenses in the City
Attractive Owner/User Opportunity for Large Contiguous Space
-         As one of the largest contiguous blocks of vacant space (approximately 116,000 SF in Tower I and 62,027 in Tower II) available for purchase in San Antonio, the Properties provide an incredible opportunity for a user to occupy either the majority or all of the Property over time
-         This presents a unique chance to create a corporate campus environment and control all aspects of Property
-         At a current occupancy of 21%, the owner/user could benefit from cash flow from other tenant's lease payments to help cover operating costs
Highly Accessible, Visible, and Desirable North Central Location
-         Positioned in the heart of North Central San Antonio, Petroleum Towers offers convenient travel times to desirable residential areas including Alamo Heights, Terrell Hills, Olmos Park, Hill Country Village, Hollywood Park, and Castle Hills  
-         Superior visibility and access from Loop 410, with quick connectivity to IH-35, US Highway 281, and Wurzbach Parkway, providing easy access to major economic drivers such as the San Antonio International Airport, North Star Mall, Stone Oak, Live Oak, Alamo Quarry Market, Pearl, and Downtown  
-         With many tenants looking for more affordable rents outside of the CBD, the North Central submarket has attracted and retained many of them, maintaining a historical positive average absorption over the past two years
Efficient and Flexible Office Layout with Significant Recent Capital Improvements
-         Petroleum Towers feature efficient, flexible floorplates to accommodate a variety of user/tenant needs and uses
-         Above average parking ratio (5:1,000 SF) provides the capacity for high-density office users
-         Some of the recent capital expenditures by ownership in the last 12 months include roof replacement (Tower II), sealcoat parking lot, new elevators (Tower II), and mechanical upgrades
Resilient San Antonio Economy
-         As the 3rd fastest growing City in the nation (from 2010-2019), in large part due to the presence  of non-cyclical industries, business friendly climate, and low cost of living ; San Antonio is considered to be one of the strongest and most resilient cities in the nation 
Last Updated Date: 21 Sep 2021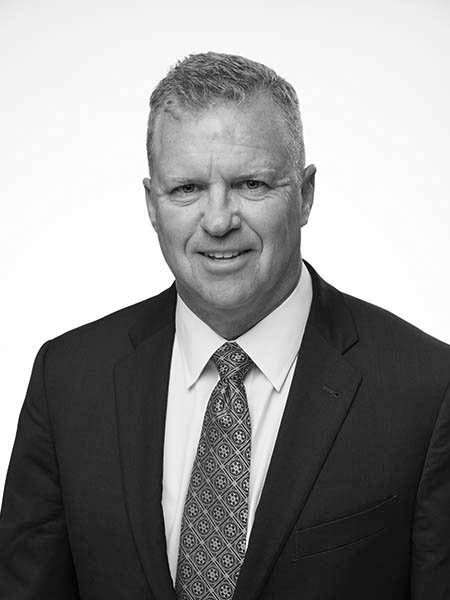 John Taylor
Managing Director, Capital Markets
Détenteur d'une licence en
Vous êtes intéressé par cette propriété ?
Veuillez remplir le formulaire ci-dessous.
Last Updated Date: 21 Sep 2021
Voir l'opportunité
PNK Park Southern Gateway at Lambert Farms
US - McDonough,
Voir l'opportunité
DFW - PHX Prime Portfolio
US - Dallas,
Voir l'opportunité
Prose Ranch & Westgate
US - Sachse,
Voir l'opportunité
Parkway Place & Round Grove
US - Dallas, TX
Voir l'opportunité
DFW Infill Business Park Portfolio
US - Irving,
Voir l'opportunité
Limestone Flexspace
US - Balch Springs, TX
Voir l'opportunité
FABco Portfolio
US - Houston, TX
Voir l'opportunité
Houston Single Tenant Industrial Portfolio
US - Houston,
Voir l'opportunité
The Wicker Park Portfolio
US - Chicago, IL
Voir l'opportunité
1000 and 1006 W. Armitage
US - Chicago, IL
Voir l'opportunité
Clemson Living Portfolio
US - Clemson, SC
Voir l'opportunité
Praxair Distribution - Mid-Atlantic Portfolio
US - Hagerstown, MD
Voir l'opportunité
A7 Portfolio
US - Charlotte, NC
Voir l'opportunité
Palisades I, II & III
US - Raleigh, NC
Voir l'opportunité
Pratt Self Storage Portfolio
US - Richmond, VA, MA
Voir l'opportunité
Summit Corporate Center
US - Salisbury, NC
Voir l'opportunité
Milford Regional Health Complex
US - Northbridge, MA
Voir l'opportunité
The SFV Trio
US - Sherman Oaks, Van Nuys,
Voir l'opportunité
MetCenter 14-15
US - Austin,
Voir l'opportunité
Agoura Hills Business Park
US - Agoura Hills, CA
Voir l'opportunité
Concourse Lakeside I & II
US - Morrisville, NC
Voir l'opportunité
BB Living at Val Vista & Eastmark
US - Gilbert,
Voir l'opportunité
KONE Industrial Facility
US - Allen,
Voir l'opportunité
Intermodal Commerce Park
US - Haslet,
Voir l'opportunité
Plazas of Puerto Rico - Portfolio
US - Puerto Rico, PR
Voir l'opportunité
Marssha Realty Portfolio
PH - Manila
Voir l'opportunité
Boston Urban MF Portfolio
US - South Boston, Boston, Somerville, Cambridge, MA
Voir l'opportunité
Torrey Pines Business Park
US - San Diego, CA
Voir l'opportunité
Florida Forward Logistics Portfolio – Forward
US - Groveland, Polk City, & Ft. Pierce, FL